Starting a new planned post series featuring different items of the day. A little insight into the how and why I make them. Click the photos to be taken to my etsy shop. Also, if you see something you like but want it in a different color or size, please let me know at jennybunnyetsy @ yahoo . com.
I love huge earrings. Not that these are THAT big, but they have a lot of attitude! And even though they are larger, they aren't very heavy. I think, if I had overdone (or done more) blue beads, they would have been. Glad I didn't. :)
Turquoise with brass is one of my favorite color combos, so I use it often. It is such an awesome contrast.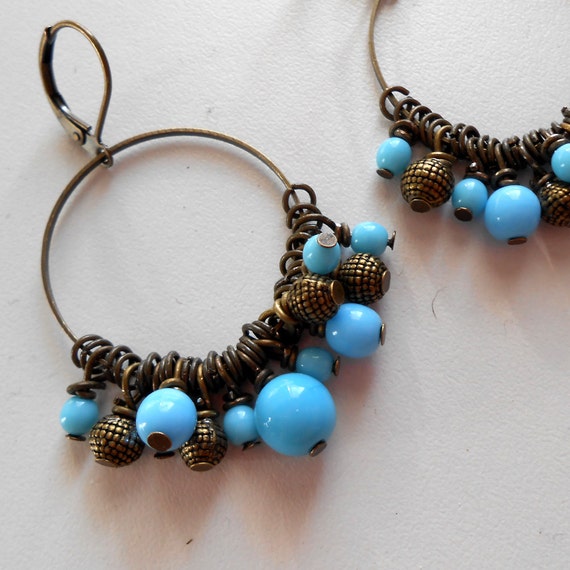 $16
JB