Starting a new planned post series featuring different items of the day. A little insight into the how and why I make them. Click the photos to be taken to my etsy shop. Also, if you see something you like but want it in a different color or size, please let me know at jennybunnyetsy @ yahoo . com.

This hat is made from acrylic yarn in a bright cobalt blue. The edge is ribbed, but I changed up the rib on the main part of the hat to be opposite of that. Just to make it interesting. It's perfect for most size heads- unstretched it is 16 inches and maxes out at 24. Easy to care for; you can just toss it in the washer and dry with normal clothes.
I like the loose fit of this style because it doesn't mess with my hair as much. Silly, but true. Also, I can get my mop of hair allll into the hat so it's out of the way.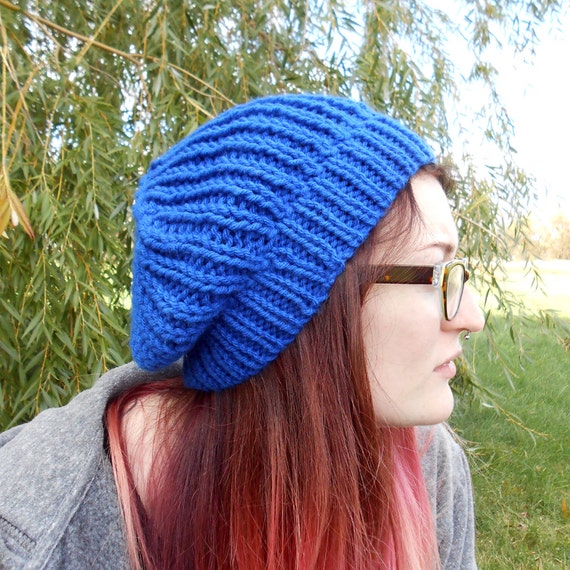 $20
I hope you enjoy the new daily posts. I'll make sure to include other posts too so you don't get bored with me. ;)
JB