These brass beads are so awesome! I can't wait to get them out again and make some pretty things with them! And add in the red, these earrings are perfect for Valentine's Day!
I don't often wear big earrings, and these are, but if I'm going to go big, I'm going to go bold and dramatic! These are definitely all of that! They aren't so big, at almost 2 inches, that they'll bug your ears though!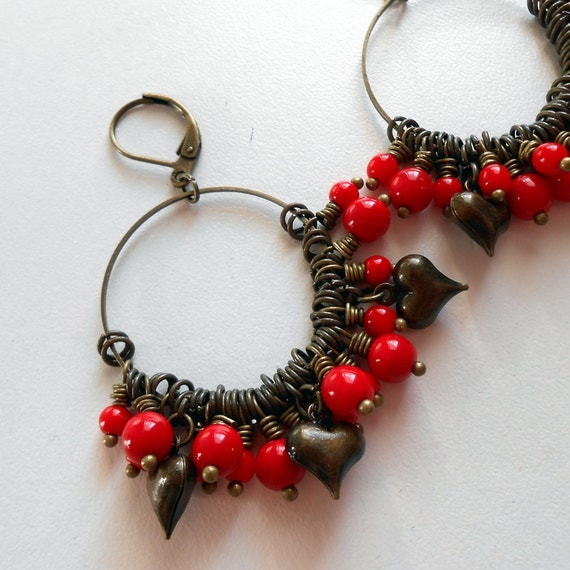 Ok, back to making dinner and playing with the baby! I just wanted to show you these fun earrings!

Don't forget to check out my facebook page for lots of super discounts AND some fun things I've made for the baby lately!
JB