I love wire wrapping... My hands don't after a while, but it's worth it when the designs turn out so pretty, like these bracelets.
They are made of antique brass and Czech glass. They close with a toggle clasp which make them easy to take off and put on.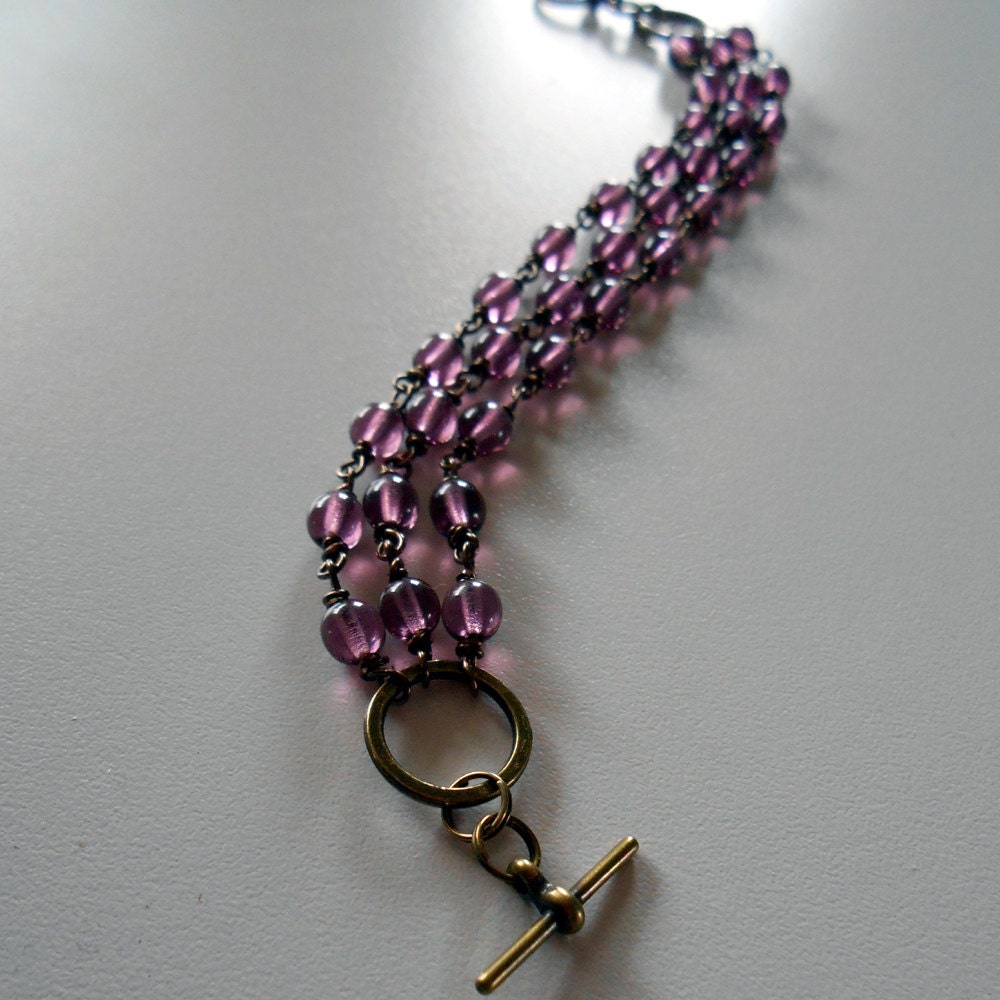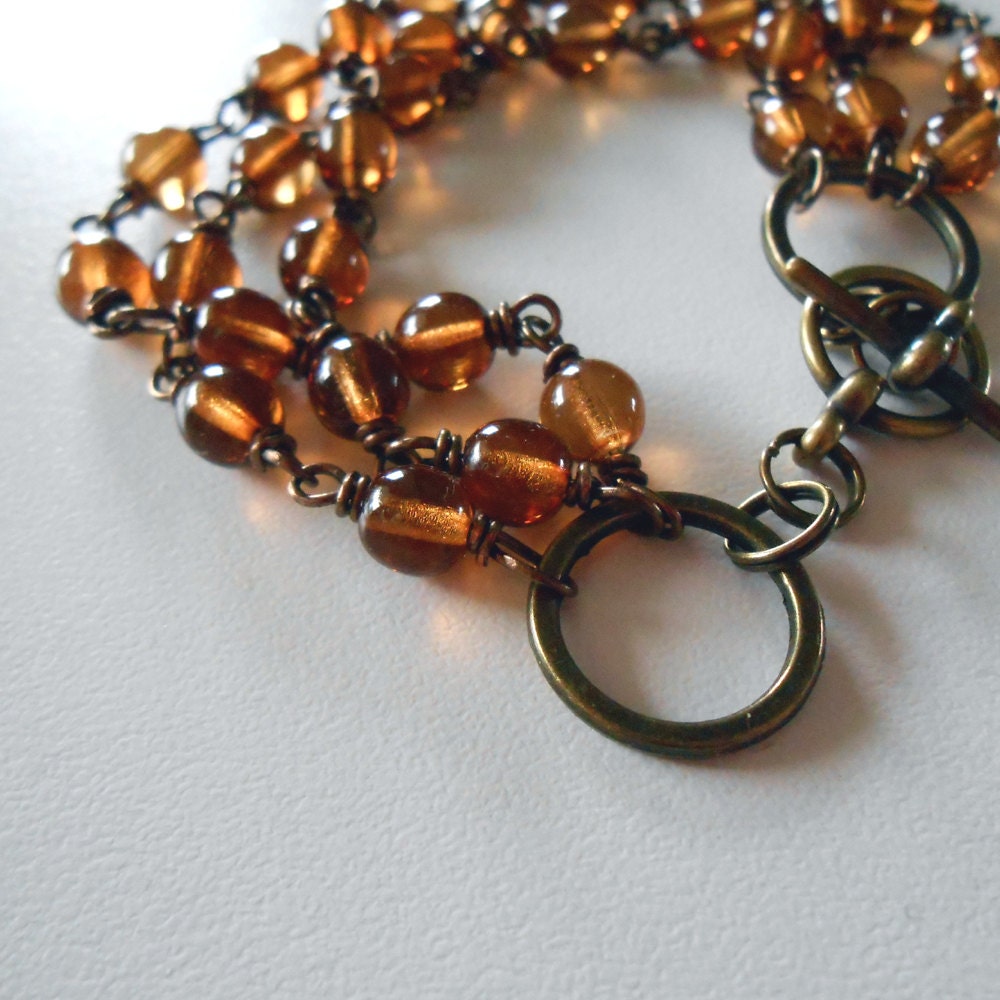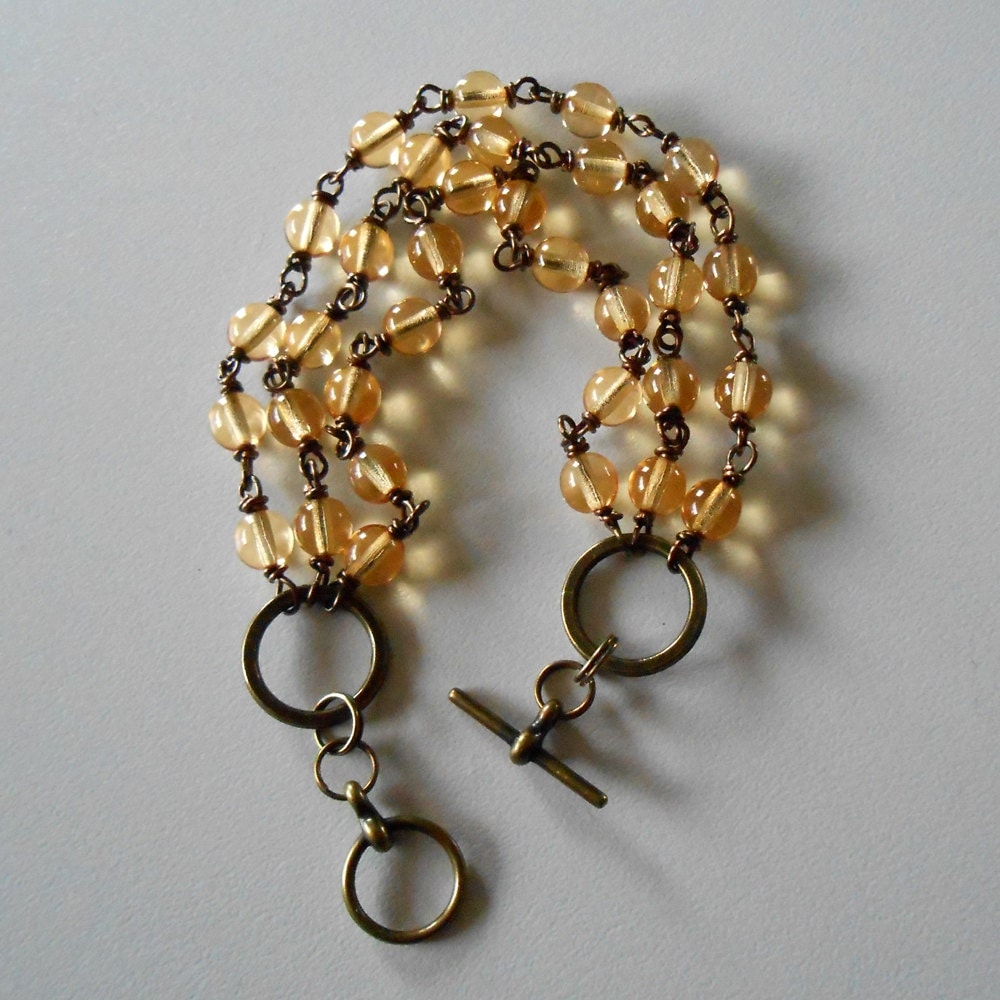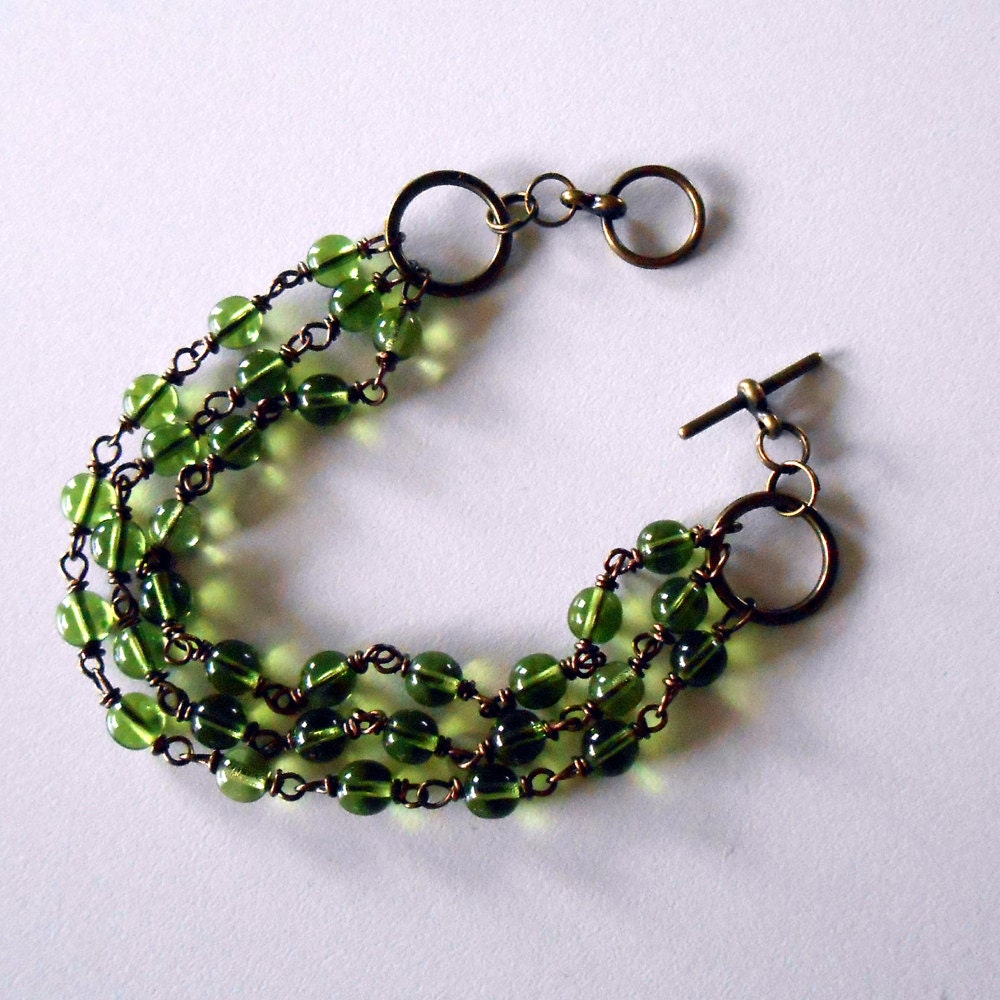 They are each $25 and available on my Etsy site, along with quite a few new pieces. :)
Back to work I go!
xoxo
JB
P.S. There will be a giveaway soon! Leave a comment with what you would prefer to win- Earrings, a Necklace or a Bracelet!