Starting a new planned post series featuring different items of the day. A little insight into the how and why I make them. Click the photos to be taken to my etsy shop. Also, if you see something you like but want it in a different color or size, please let me know at jennybunnyetsy @ yahoo . com.
Initially I made this bracelet style in 6 different colors... And they were so amazing to see in person. I wanted to wear them all at once, but I'm colorful that way. ;) There are only three left, so I guess I need to make more...!?
When I make things, I often don't know what I'm going to make until I'm inspired by my supplies. These bracelets were thought of for a while though. I love multistrand, colorful, but dainty jewelry... And, even though this is black, it has the AB finish on it that reflects light and has a pretty blue/green color to it.
Since each bead is individually wire wrapped, the bracelet isn't rigid. I just love them. Ok, fine, I'm making more. ;)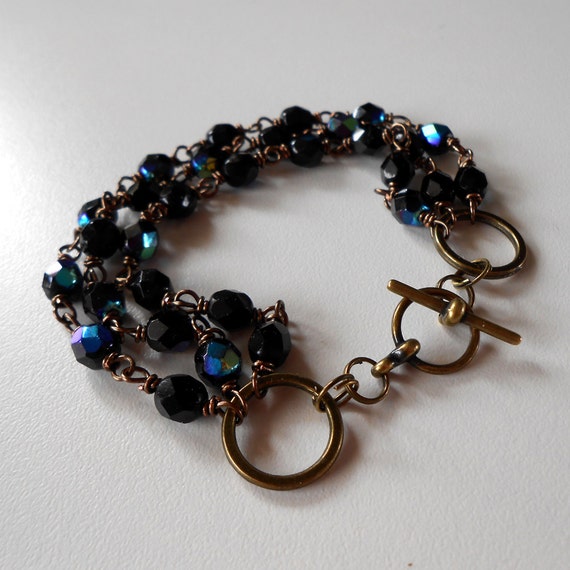 $25
JB