This yarn is not the easiest to work with, but I love how it turns out. Each skein has a wonderful change in colors and this is one of my favorites. I just made a hat for my aunt too out of a pretty green and orange mix. Sounds odd, but it's super pretty.
Back to this cowl though... I love making adaptable, functional things to wear. They do have to be pretty also, but function is number one for me. From a cowl to a capelet, this one covers a couple of bases while doing it's main job of keeping you warm. :)
I love the fun buttons too... I wish I had bought in bulk when I initially bought them.
I hope you enjoy this one since it's one of my favorites! More to come soon!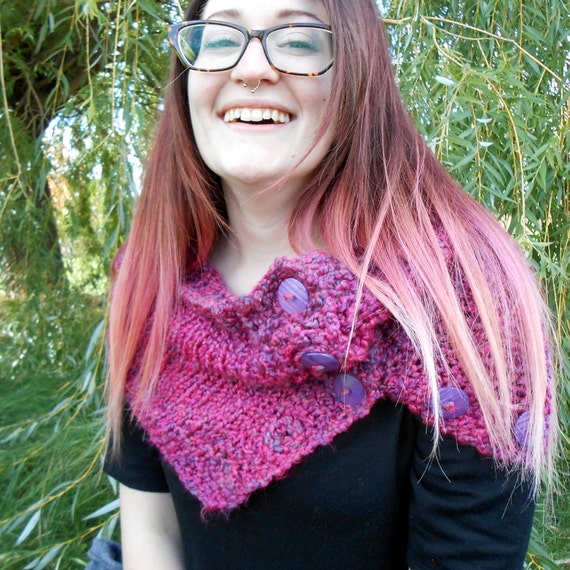 If you want any of the Item of the Day items in a different color, please email me at jennybunnyetsy @ yahoo . com :)
JB