I looooooove this yarn. And I can't find it anymore. Boo! It's just so soft and warm and supple and yummy and... I'll stop now. It just gets cold here in Minnesota and wool helps. :)
I was really on a kick making random colored and rowed scarves. I think I need to get back into that because this scarf is pretty cool. It's shorter than most, but the fringe makes up for it. It's perfect for one loop around the neck or you could even knot it so it stays secure.
I just love the change in the yarn. It goes from so chunky to super thin. It makes the piece have an almost wave pattern to it. Very fun!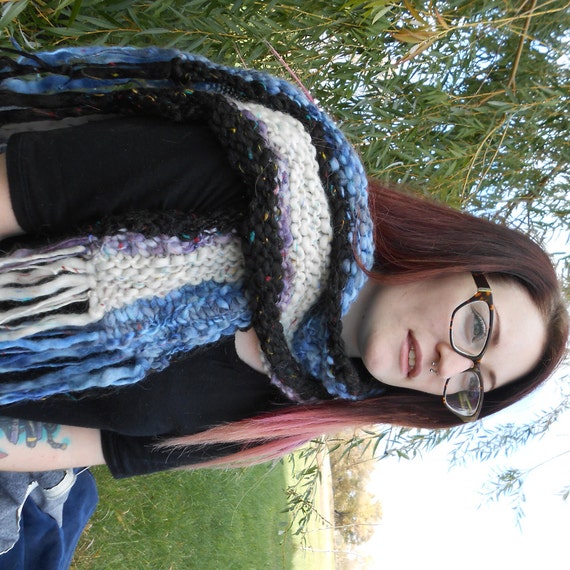 $35
If you want any of the Item of the Day items in a different color (except this one), please email me at jennybunnyetsy @ yahoo . com :)
JB