Starting a new planned post series featuring different items of the day. A little insight into the how and why I make them. Click the photos to be taken to my etsy shop. Also, if you see something you like but want it in a different color or size, please let me know at jennybunnyetsy @ yahoo . com.
Knitting and crocheting are two of my favorite things to do. There is just something so cool about taking one thing and making it into something functional, that you can wear, that is cool looking. I figure, if anything, I have a marketable skill in the case of a zombie apocalypse. ;)
This yarn was a great find, but I can't remember what it's made of exactly! DOH! I love it though because it's shiny and soft and yummy. I feel like such a dork that I can't find the paper wrapper that was around it. I knocked off $5 from the price to make up for it.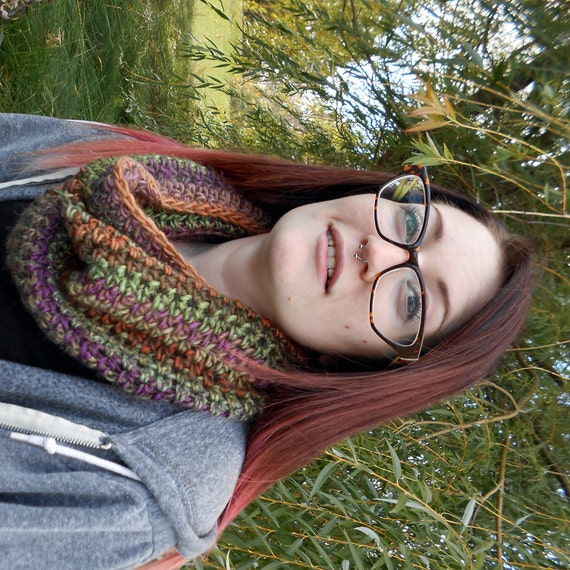 $20
I'll be working at getting everything I have in my shop by Friday. I haven't decided if I'll be having a Black Friday sale or not. Yes? No?
JB